How do e-signatures work?
According to the U.S. Federal ESIGN Act passed in 2000, an electronic signature is an "electronic sound, symbol, or process, attached to or logically associated with a contract or other record and executed or adopted by a person with the intent to sign the record."
In layman's terms, an electronic signature, often referred to as an e-signature, is a person's electronic expression of his or her agreement to the terms of a particular document.
Electronic signatures are legal in the United States, Canada, the European Union and many other parts of the world.
When you enable e-signature in your intake or consent forms, your client will be asked to e-sign them by either typing or drawing. We then keep an audit trail based on the client's email and IP address.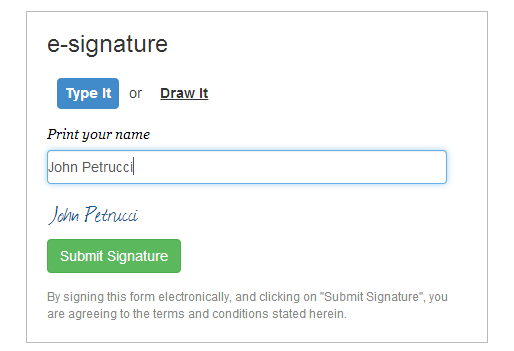 This makes the client's intent clear, thus making the e-signature legally binding.